Jan how …?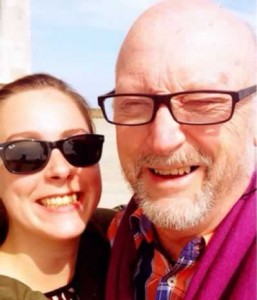 I am a calm, soft and highly sensitive man of seventy-something. I am also very interested in your energetic functioning. This all is linked to the fact that I have been gifted with the power of magnetizing, a relaxing and healing use of human energy.
I majored in psychology and communication with a minor in economy and marketing. To top it off, I took classes in modern languages and French literature. And I am an osteopath.
Due to my passion for communication, I got a master's degree of Practitioner in Neurolinguistic Programming (NLP). This degree led me to the CranioSacral Therapy of the John Upledger Institute, where I got certified in somato-emotional functioning of the brain and did extensive research in the neurological functions of the brain. Your brain and tissue in general are a gigantic source of information that have not yet been explored. Your possibilities are endless, you don't even need external stimuli.
You can invite me as a guest speaker for your club, your group, organization or school. I will explain, in very simple terms, what craniosacral therapy is. I will make the connection between the therapy and, for example, fear or chronical pains. Together we can discover emotional difficulties that determine your quality of life. Any practical details can be found on the "Lecture" page.
I am a member of The International Association of Healthcare Practitioners (IAHP), a founding member of the belgian Upledger CST professional association ProCranio.Be. This organization guarantees the quality, safety and growth of craniosacral therapists. I am also a member of Naturopathica, the professional association of naturopaths, The CranioSacral Society (CSS), The Association For Prenatal And Perinatal Psychology And Health (APPAH), The British Society for the Study of Cranio Mandibular Disorders (BSSCMD).and of Integrative Practitioner.
I am a proud father of both a son and a daughter, recently granddad to a little boy and am very happy to call myself the partner of a fantastic woman.